Sorry this is up so late! We left for our Thanksgiving trip a day earlier than expected and I didn't get it up!
Welcome to this crazy day of linky love and blog exploration! I love to see what is new out there in blog land. Get started clicking away to view everyone's creations!
Please stick around and click on at few a links before leaving.
Don't be a link-and-run blogger!
When you are making all your fabric purchases this season, keep in mind
Sk

ye Reve fabrics!
Great selection. Great prices.
GIVEAWAY
Gigis Petals
is a new daily deal site with deals on handcrafted items. To get you over to their site to see all the goodness going on, you can be entered to win a $30 gift certificate to Target!!! Enter the
giveaway HERE.
MOST VIEWED LINK LAST WEEK!
Carlee of
Ladybird Ln
. shows her
9 projects she did for So You Think Your Crafty
.
I can see why she is tired from creating so much goodness.
Learn how to make a slideshow of your post images for everyone to see.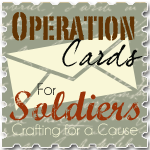 Take the time in the next two months to write a card to a soldier and brighten the their day. It is the least we can do to honor those who sacrifice so much to serve the world! Check out this month's
Crafting For A Cause!
Check out and add your ideas to the

Thanksgiving Linky!!!
You know what to do. Enter your project (up to 4 links), tip, idea, recipe, whatever. Visit others. Leave comments.

PLEASE NO ETSY SHOPS!

Come back again in the next few days more projects are added throughout the week. Let the fun begin! (Because blogging is not my full-time job, I will not be able to visit every link. I apologize.)