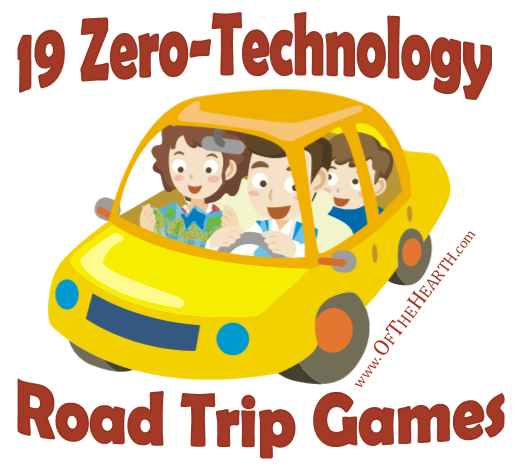 It's vacation season!

Of the Hearth

has an awesome list of road trip games that are technology-free. Sure, it's easy to utilize the DVD players and iPads for the little ones, but it can also be nice to unplug and get away from that sometimes too. These games are also great for adults!
See this list of

19 Technology-Free Road Trip Games.